Welcome to the INDIE HORROR RISING podcast, Episode #73! On this week's podcast, co-hosts Jay Sapiro & Chris Micklos are joined by filmmakers Glenn Payne & Casey Dillard for an IHR Dark Dive into the 2005 horror/comedy film CURSED.
Listen to this week's episode on Apple Podcasts, Spotify, Google Podcasts, Stitcher, Podchaser, TuneIn, iHeartRadio, Pandora, Soundcloud, or anywhere else you get your podcasts!
More information, links, and show notes below!
About Cursed:
CURSED is a 2005 werewolf / body horror film directed by Wes Craven and written by screenwriter Kevin Williamson, who both collaborated on SCREAM. The film stars Christina Ricci and Jesse Eisenberg as two estranged siblings attacked by a werewolf loose in Los Angeles.
Originally planned for 2003, the film is a notable example of development hell, taking over two more years to be made than originally planned, during which producers Bob and Harvey Weinstein kept asking for reshoots and changes to the plot, re-edited the movie to give a PG-13 rating rather than the original intended R-rating, and fired veteran makeup artist Rick Baker to replace the werewolves he had created with computer-generated ones. The film was a box-office failure and was panned by critics; Craven himself was very displeased with the final result. (Source: Wikipedia Summary)
Special Guest – Casey Dillard:
CASEY DILLARD is an actress and writer, known for GENREVOLT (2012), DRIVEN (2019), and THE FALL OF HENRY (2011). She enjoys hoop dance, contact juggling and other prop manipulation; has an extensive improvisation background, including training in Second City; and is a founding member of the West of Shake Rag improv team, which was selected as an apprentice team for the Chicago Improv Festival 2010. (Source: IMDB BIO.)
Special Guest – Glenn Payne:
GLENN PAYNE is an award winning filmmaker, an award winning artist, and an improvisational actor. He lives in Blue Springs, Mississippi where he produces independent films with the abundance of local talent north Mississippi has to offer. Payne is also a thriving fine artist. He studied painting under Brent Funderburk at Mississippi State University and crafted his improvisational acting skills with his troupe West of Shake Rag, based in Tupelo, MS, as well as receiving training at Second City in Chicago, IL. He continues to exhibit his artwork through galleries, art events, and private collections around the world. The three art forms go hand in hand when one considers the concepts of composition, dramatic lighting, color, and story telling. Payne considers film the most influential art form our world has ever seen. It combines painting, music, dancing, performing, and writing to create the most powerful form of artistic expression known to man. (Source: IMDB BIO)
Links

:
CURSED ON IMDB: www.imdb.com/title/tt0257516
CURSED OFFICIAL TRAILER: Watch the official CURSED trailer here.
WATCH CURSED: Find out where to watch CURSED streaming here.
CASEY DILLARD IMDB: www.imdb.com/name/nm1021384/
GLENN PAYNE ON IMDB: www.imdb.com/name/nm3324272
WATCH KILLER CONCEPT: Find out where to watch Casey & Glenn's new film KILLER CONCEPT streaming here.
IHR Dark Dive Reading List:
Read the ScreenRant.com article about all the actors cut from CURSED.
Read the article "The 25 Best Werewolf Movies of All Time" at PasteMagazine.com.
Watch the short mini-doc "CURSED(2005) – Behind the Fangs: The Making of CURSED" on YouTube.com.
Read the article "The Top 10 Least Scary Horror Movies of All Time" on JoBlo.com.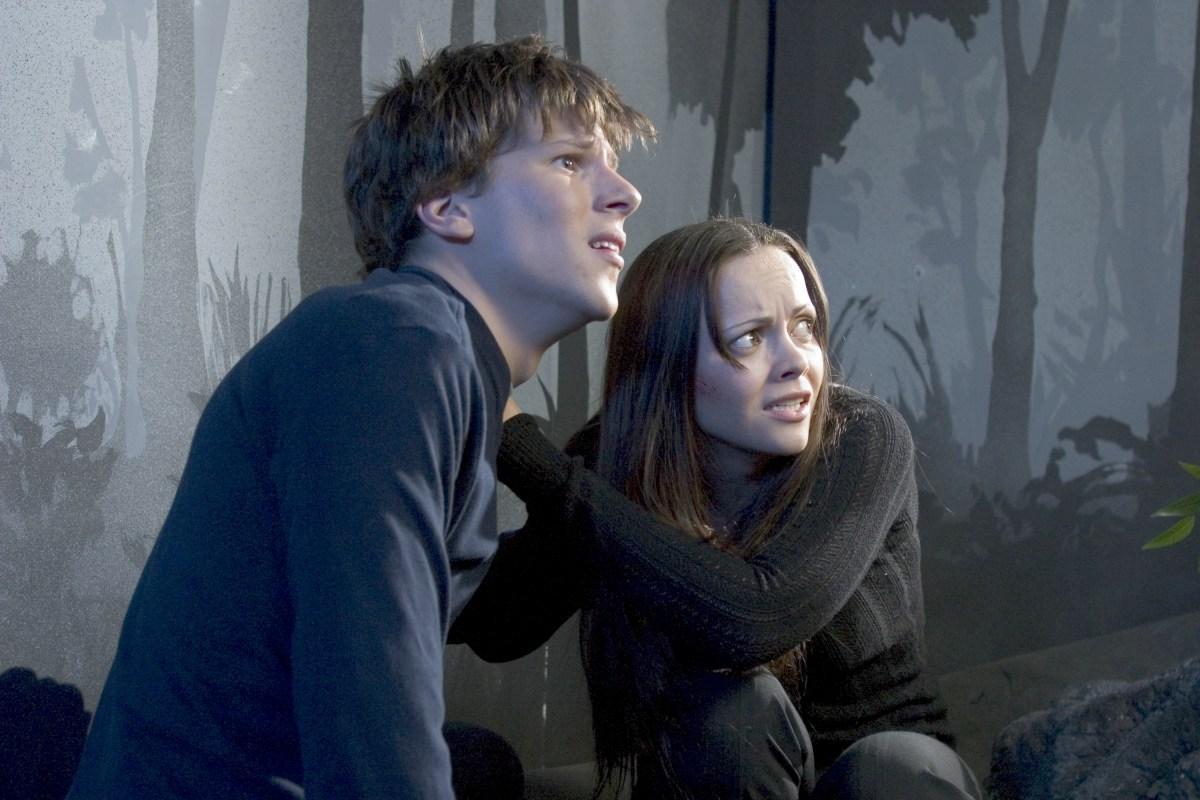 Bloody Good Stuff:
Jay: Jay's Bloody Good Stuff this week is the website www.DoesTheDogDie.com, which describes itself as "crowdsourced emotional spoilers for movies, tv, books and more."
Chris: Chris is a big fan of the 1935 film WEREWOLF OF LONDON, particularly the first transformation of star Henry Hull into the werewolf! Check out Chris' short piece on the movie and the transformation at his blog, MadisonFilmGuy.com, HERE!